A smarter method that helps you get remote video editor jobs 10x faster!
The process of finding a job is complicated and time-consuming. Hundreds of job boards, tools and lots of copy-pasting. It's a competitive job market out there. How do keep on top and beat your competition to the wealth of work?
We designed a unique 5 step process to allow creative industry professionals get that job faster with minimum effort.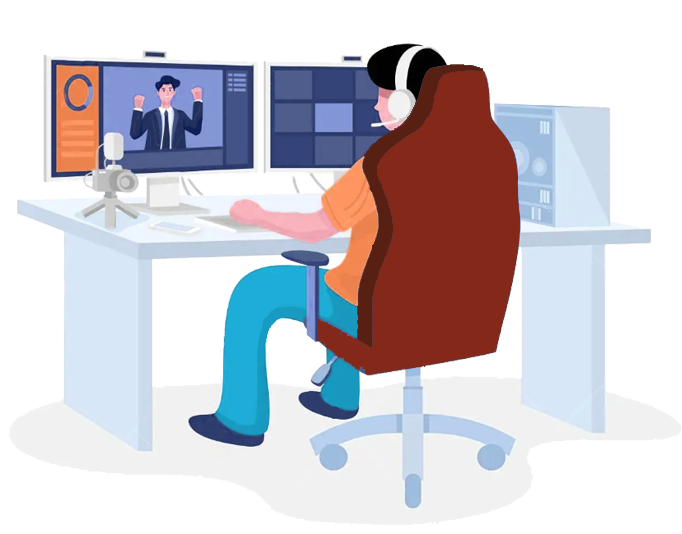 "This method was so easy to learn and apply. It was a little rough at first to start seeing results but with a little consistency and not giving up the interviews started arriving."
"I was not getting any results from job boards. Sending a resume and hoping for a response is not the way to do it. Faster Gig taught me a better way to be more proactive"
"5 stars for this amazing method that literally made me land my first job. I used the Fast Gig method on job hunting and the whole process was super easy once it got going."
Let's face it, job boards are for the masses.
Tons of unemployed people are looking for the same jobs on Indeed, LinkedIn and others. How is it possible to stick out and show a hiring manager you're the one for the role when you're just standing in line with the rest?
Then there are ATS job boards:
This can make it even harder for job seekers to find openings that are a good match for their skills and experience. You need to make sure your resume is optimized for ATS systems in order to be seen by potential employers. 
Video editing jobs - fast!
We specialize in helping job seekers in the video production industry land their dream job quickly by providing helpful tips, hand-picked job listings, and the latest remote gig jobs. 
With our expertise in video production jobs, we can help you find the right role that fits your skills and experience.

Whether you're just starting out or an experienced professional, we have a wide range of jobs for video production and editing that can help you take your career to the next level. So why wait? Sign up today and start your journey to find a job fast in video production!